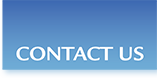 Your Free Community Connection to Essential Supports & Services
Toll-free: 1-855-492-ADRC (2372)
Serving Shawano, Oconto and Menominee Counties and the Stockbridge-Munsee Community
Benefit Specialists
Disability & Elderly Benefits Help
With two types of benefit specialists on staff at the ADRC of the Wolf River Region, we can help answer your questions on everything from Supplemental Security Income (SSI) to Medicare and Medicaid and beyond. Turn to us for comprehensive benefits help!
Disability Benefit Specialist
A Disability Benefit Specialist (DBS) can provide information about services to people ages 18-59 with physical disabilities, developmental/intellectual disabilities, mental illness and substance use disorders. They can also assist with Medicaid, Social Security Disability Income (SSDI), Supplemental Security Income (SSI), Medicare, Medicare Part D, Prescription Drug Assistance, FoodShare, Insurance Issues and much more!
If you are between the ages of 18 and 59, are a resident of Menominee County, Oconto County, Shawano County or the Stockbridge-Munsee Community and are interested in speaking with a Disability Benefit Specialist, please call the ADRC of the Wolf River Region toll-free at 1-855-492-2372.
Elderly Benefit Specialist
An Elderly Benefit Specialist (EBS) can help older adults figure out what benefits they are entitled to and what steps must be completed to receive them. The EBS can assist with Medicare, Social Security, Medical Assistance, Housing, FoodShare, Social Security Disability (SSDI), Long Term Care and much more!
Please contact your local office to speak with an Elderly Benefit Specialist:
Menominee County residents age 55 and older – call the Menominee County/Tribal Aging Division at 715-799-5688
Oconto County residents age 60 and older – call the Oconto County Commission on Aging at 1-800-649-6568
Shawano County residents age 60 and older – call the Shawano County Aging Unit at 1-800-526-2130
Stockbridge-Munsee Community residents age 55 and older – call the Stockbridge-Munsee Elderly Center at 715-793-4237
Tribal Disability Benefit Specialist for Eastern Wisconsin
Please contact Anne Cleereman at 1-800-472-7207, Extension 102
Great Lakes Inter-Tribal Council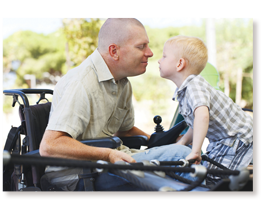 County/Community Websites:


Locations:
Click on pinpoints in map below to view larger map and more location details: