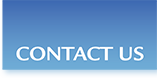 Your Free Community Connection to Essential Supports & Services
Toll-free: 1-855-492-ADRC (2372)
Serving Shawano, Oconto and Menominee Counties and the Stockbridge-Munsee Community
Independent Living Support
From Personal Care Services to Home Safety
Support Services for Independent Living
At the ADRC, you will be connected with an Information and Assistance Specialist who can introduce options for a wide range of services in your area. This Specialist can answer questions about where to go or who to contact for help with supportive home care, including personal care services:
Meal preparation
Laundry and chores
Shopping and errands
Bathing, toileting, dressing, etc.
Home Safety & Housing Options
Along with personal care services, the ADRC of the Wolf River Region can discuss options for helping individuals maintain independent living that include personal emergency response systems (Lifeline is an example) and the Telephone Assurance Program. The Telephone Assurance Program is designed to help individuals live independently and it provides daily check-ins to ensure the well-being of the elderly and people with disabilities who live alone. An Information and Assistance Specialist in your county can discuss each option available to you.
Additionally, each county has its own elderly and disabled housing options. The ADRC can assist in connecting interested applicants with low-income housing options in their area, including who to call to discuss availability, rates and where to apply.



County/Community Websites:


Locations:
Click on pinpoints in map below to view larger map and more location details: